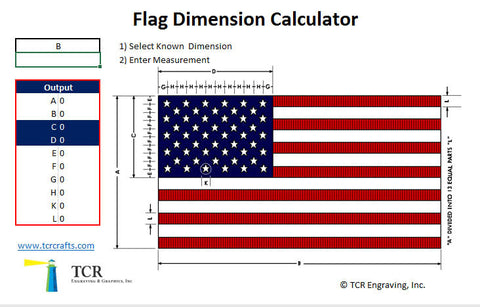 US G-Spec Star Field Size Calculator
This Excel based calculator was created in house to easily figure out which g-spec star field size you need for any size flag. 
FREE! Just please consider us for your stencil needs. We use American made raw materials and make all our stencils here in North Carolina.
If you need a size that we don't carry, please ask and we can design and make it for you.
Requires MS Excel or Open Office Calc 
ALL rights reserved. Copyrighted. Cannot be sold or otherwise offered anywhere else.