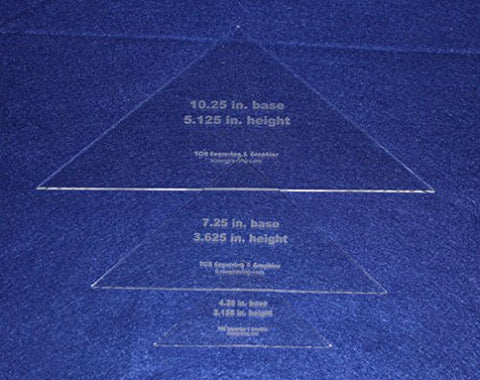 Triangle Templates- 3 Piece Special Set- No Seam - Clear 1/8"
Laser Cut Clear Acrylic Templates for Quilting
3 Special Triangle sizes. You get one of each, 4.25" x 2.125", 7.25" x 3.625", 10.25" x 5.125" These are actual size triangles. First number is the base length, 2nd number is the height. Height is half of the base length.
Set does NOT have seam allowance.
Markings are laser engraved for long lasting use.
---
We Also Recommend