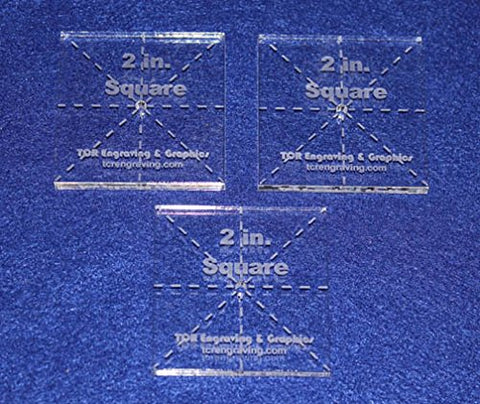 Square Templates. 3 Piece Set of 2" - No Seam -Clear 1/4"- Postage Stamp
Made in the USA!
Laser Cut Clear Acrylic Templates for Quilting
Hash marked "X's" and a Center Marking Hole on each one.
3 Piece Set of Squares all 2" NO Seam Allowance
Squares are actual size noted. Useful for making "Postage Stamp" Quilts.
Great for squaring up and for Long Arm
1/4" Clear Acrylic-Markings are laser engraved for long lasting use.
---
We Also Recommend