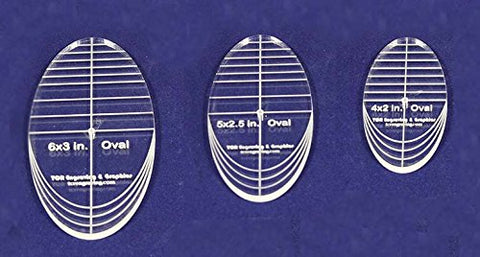 Oval Quilt Templates 3 Piece Set. 4",5",6"- Multi Purpose 1/4"
Laser Cut Clear Acrylic Templates for Quilting
3 Piece Quilt Ovals Template 4",5",6" -Extra useful markings
Sizes of Ovals 4" x 2" wide 5" x 2.5", 6" x 3"
1/4" spaced curved lines at bottom, 1/4" spaced straight lines at top. Center marking hole and cross-hairs.
3 Piece set ~ 1/4" Acrylic - Mult-Purpose Templates
Excellent for Long Arm- No seam allowance.
---
We Also Recommend