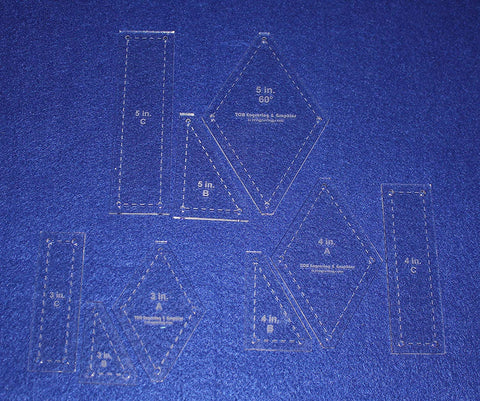 Diamond in Center Design- 9 Piece Set- Quilt Templates- Clear Acrylic 1/8"
Laser Cut Clear Acrylic Templates for Quilting
9 Piece Diamond in Center Design. Make 3", 4" or 5" squares with this one set.
Diamonds and Rectangles are measured from top to bottom of seam allowance lines. Corner pieces are marked with sizes that correspond to the set. (not the size they are)
This set does have the seam allowance.
This set is 1/8" thick acrylic.
---
We Also Recommend