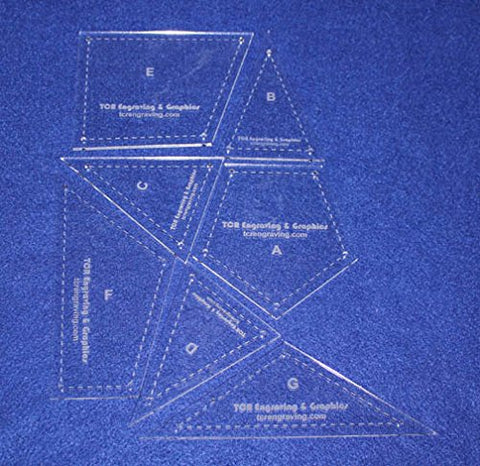 7 Piece Veterans Quilt Laser Cut Templates - 1/8" Acrylic-clear - W/guidelines
Laser Cut Clear Acrylic Templates for Quilting
7 Piece Set of Templates used to make "Veteran's" type quilt stars. Makes an 8" Finished Square.
Diagram indicates which templates to flip over and cut again to obtain the 11 pieces needed for the square.
Guidelines are laser etched on. Now with center marking hole.
1/8" Thick Acrylic
This set has marking holes and 1/4" seam allowance.
---
We Also Recommend