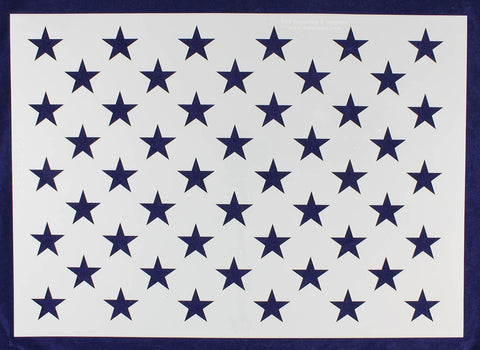 50 Star Field Stencil 14 Mil -G-Spec 24" - Painting /Crafts/ Templates
Laser Cut Mylar and Acrylic Templates for Quilting, Sewing and Stencils.
1 Sheet 17"H x 24"W--Star Field to G Specs
Size is overall Stencil. Closest g-spec size for 3' x 5" Flag (31.5" x 60" for exact)
Can be ironed with low setting.
Use for airbrushing, stencils, sewing, painting, quilting and more!
Special requests accepted for laser cut shapes out of this material.
---
We Also Recommend