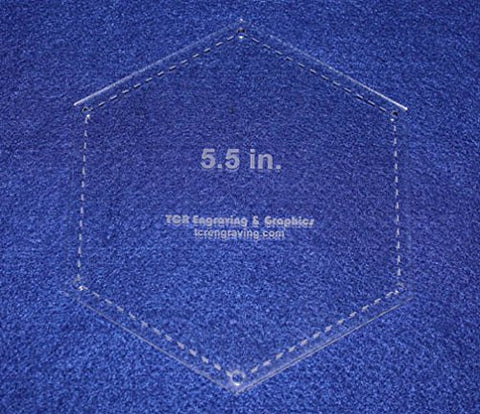 5.5 Inch Hexagon w/Seam- 6" Actual Overall - 1/8"
Laser Cut Clear Acrylic Templates for Quilting
5.5" With Seam Allowance. Measures 6" Actual overall from top to bottom.anging hole. Made of 1/8" thick clear acrylic.
Measurements are from top to bottom from the seam allowance lines.
This is 1/8" thick acrylic.
This set does have the seam allowance.