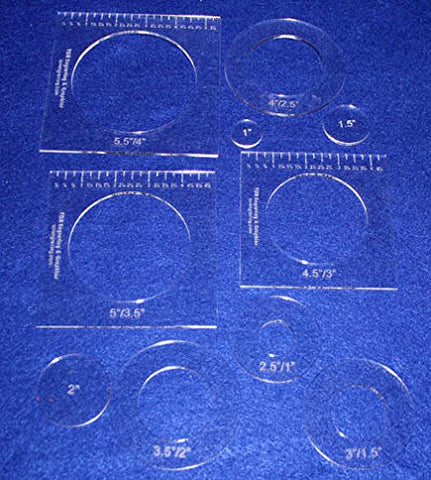 10 Piece Nested Penny Rug Template Set 1/8" Acrylic
Made in the USA!
Laser Cut Clear Acrylic Templates for Quilting.
10 Piece Nested Penny Rug Set-- 4.5" Square, 3" Circle, 1.5" Circle. 5" Square, 3.5" Circle, 2" Circle. 5.5" Square, 4" Circle, 2.5" Circle, 1" Circle.
Great for Penny Rug quilting, sewing, embroidery, applique.
This set does not have the seam allowance.You can trace inside or outside of all pieces. Lot's of different uses for this set.
This set is 1/8" thick acrylic. Use inside and outside of the templates for extra versatility.
---
We Also Recommend